Murder
Boston's Go-To Criminal Defense Law Firm
Boston Murder Defense Lawyer
Contact Brad Bailey Law if You are In Need of an Aggressive Legal Defense
Murder is codified in Massachusetts under MGL Ch. 265 s. 1. Generally, murder is defined as the unlawful killing of a human being either with malice or in the commission or attempted commission of certain felonies.
If you have been charged with a murder crime or would like to discuss a legal matter involving a violent crime please let our firm know as soon as possible. It's extremely important to have experienced criminal defense counsel by your side as early as possible in the process.
First Degree Murder
First degree murder is arguably the most serious crime with which one can be charged here in the Commonwealth of Massachusetts and elsewhere in the United States. Murder is defined as the unlawful killing of a human being either with malice or in the commission or attempted commission of certain felonies.
In Massachusetts, there are three applications (theories) under which First degree are charged:
Murder aforethought, committed by deliberate premeditation
Murder committed with extreme atrocity or cruelty; and/or
Murder committed in the commission of another life-felony.
Although, Massachusetts abolished the death penalty more than three decades ago, the mandatory penalty for a conviction on charge of first degree is life imprisonment in state prison "for the rest of one's natural life, without any possibility of parole." There is an automatic appeal, as a matter of right, to the Supreme Judicial Court (SJC).
Juveniles between the ages of 14-18 prosecuted for first degree murder are no longer subject to automatic terms of life imprisonment and in Massachusetts, if convicted are now eligible for parole in 20-30 years. After 30 years if convicted of first degree murder with extreme atrocity or cruelty and after 25-30 years if convicted of first degree murder with deliberate premeditation.
Second Degree Murder
Second degree murder is considered a violent crime. Murder is defined as the unlawful killing of a human being either with malice or in the commission or attempted commission of certain felonies. In Massachusetts, second degree murder is defined as murder that "is not first degree murder," where the following two elements, unlawful killing and murder, are both proven beyond a reasonable doubt.
The penalty for a conviction of second degree murder in Massachusetts is a mandatory 15-25 years to life in state prison.
In order to prove the defendant guilty of murder in the second degree, the Commonwealth must prove two elements beyond a reasonable doubt:
An Unlawful Killing - An unlawful killing is a killing done without excuse. Not all killings are unlawful. A killing may be excused, for example, in the case of self-defense, defense of another or, in some cases, accident. The burden of proof is on the Commonwealth to prove beyond a reasonable doubt that the defendant unlawfully killed the deceased.
Malice - For purposes of murder in the second degree, malice may be proved in any one of three ways.
Malice, in this context, includes:
An intent to cause death
An intent to cause grievous bodily harm
An intent to do an act that, in the circumstances known to the defendant, a reasonable person would have known created a plain and strong likelihood that death will result
Federal Murder Charges
Murder may also be charged in federal court, when committed in national parks, reservations or other locations subject to federal jurisdiction. It is also charged in conjunction with other federal crimes, including Racketeering (RICO), where it is one of eight specified state predicate acts, and using detonating a weapon of Mass Destruction.
A murder conviction in federal court carries the same sentence as it would in the state court of commensurate jurisdiction. There is a federal death penalty, which may be charged/pursued at the election of the US Attorney General in federal prosecutions, even if conducted in states where the death penalty has been abolished. The penalties for first degree murder prosecutions in states other than Massachusetts can vary. 32 states currently allow for the death penalty; 18, plus the District of Columbia, do not.
Contact an Experienced Murder Defense Lawyer
Should you find yourself facing a charge as serious as this, with such catastrophic jeopardy, it is critical you locate an attorney both trained and skilled in defending first degree murder charges. Key considerations here are the lawyer's actual jury trial experience in defending murder cases, numbers of murder cases h/she's handled, (in some instances), prior prosecutorial experience with murder cases, as well as overall trial exposure, seniority and standing in the legal community. Brad Bailey is a first degree murder lawyer who meets all of these requirements.
Why Choose Brad Bailey?
A multi-time Massachusetts Super Lawyer with over 33 years of experience.
Due to his experience and achievements, Brad is a member of the select CPCS state murder panel for the Commonwealth of Massachusetts.
He has handled countless thousands of criminal cases, personally handling more than 300 federal criminal cases.
As an Assistant US Attorney in Boston, Brad Bailey never lost a case and earned the coveted "Outstanding Prosecutor" rating.
His experience defending state murder charges includes the following 1st degree murder cases:
Com v P. Tavares (murder 1)
Com v Honn (murder 1, rape)
California v Christian Gerhardsreiter, A/K/A Clark Rockefeller ( murder 1)
NH v. Sheila Labarre (double homicide)
Commonwealth v. Ericson (first degree murder charge; manslaughter result)
Commonwealth v. Harris (a shooting case with multiple victims, charged as first degree murder; manslaughter result)
Com v. Payne (charged as first degree murder; murder 2 verdict)
Com v. J. Clark (charged as first degree murder; murder 2 result)
Com v. Harrell (charged as 1st degree murder; murder 2 result)
Com v. Kercado ( murder 1; not guilty jury verdict)
Commonwealth v. Torres
Com v. E. Clark (hung jury; reduced to manslaughter)
Com v. Perez (reduced to manslaughter)
Com v. Camuti (murder 1: potassium cyanide)
Com v. Bradley (1st degree murder/armed home invasion involving alleged Bloods gang-member)
Commonwealth v. Seams (murder charges dismissed)
Brad Bailey also briefed and argued an appeal of the first degree murder conviction in Com v. Phillip Rise before a full panel of the Massachusetts Supreme Judicial Court, and also defending federal murder for hire charges in United States v. Djokich.
Schedule a Case Evaluation Today
He understands that if you are facing a first degree murder charge, this is likely the most stressful and pivotal time you and your loved ones will ever face. Because of this, Brad also goes out of his way to treat you, your loved ones and your case with the utmost dignity, empathy, and respect. At the same time, he believes in utilizing out-of-the-box thinking when defending any client(s) and is committed to aggressively fighting the government with zealous representation and aggressive advocacy at each and every adversarial proceeding, thereby pledging and endeavoring to secure the best possible outcome.
---
Brad can be reached immediately at (617) 500-0252 or using our online form.
---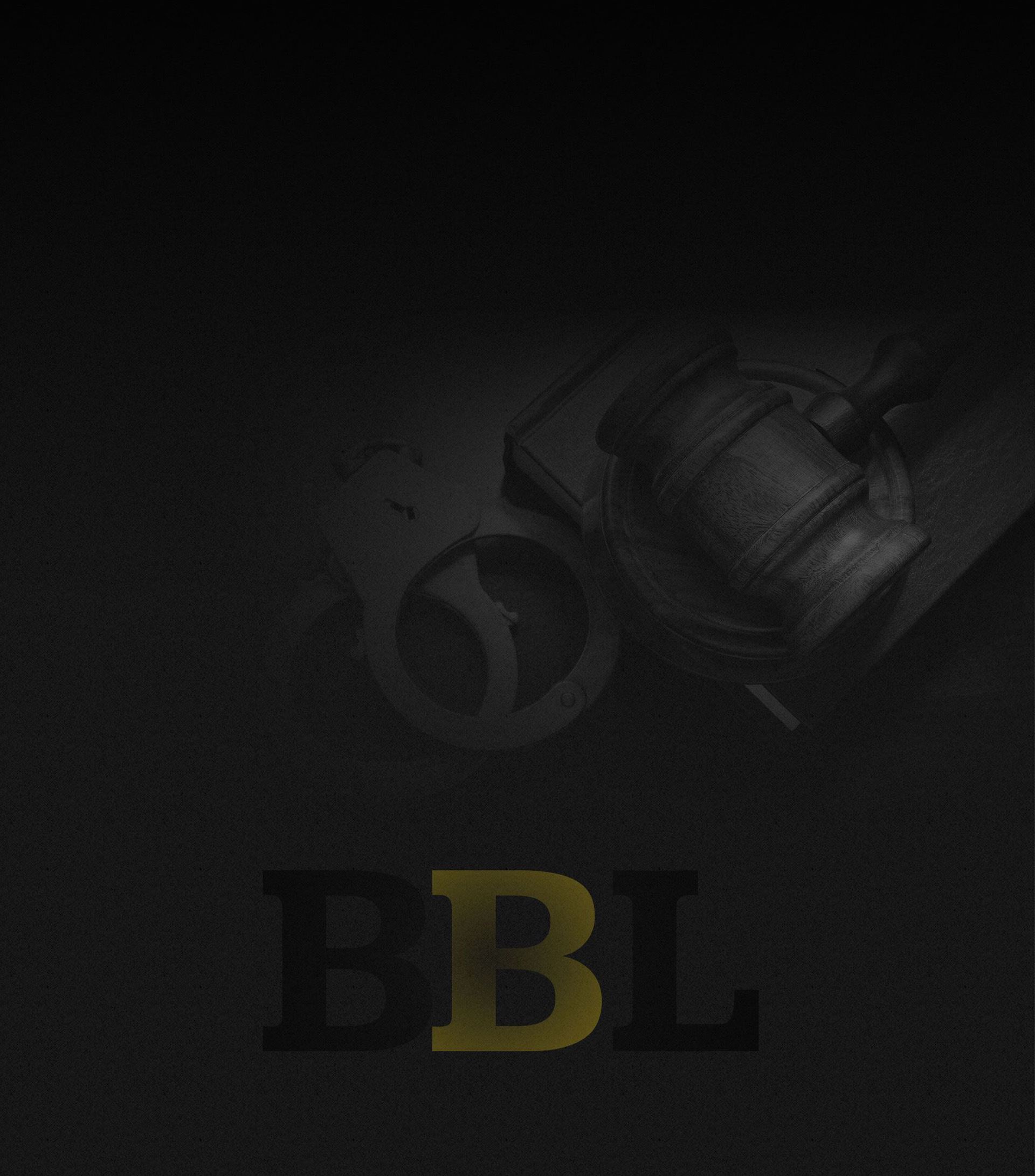 Read How We Helped People in Your Shoes
The Right Choice for Your Case
"We cannot recommend Brad Bailey more highly to anyone facing criminal charges in any court at any level."

Anonymous

"Brad Bailey is one of the best attorneys I've had. He's easy to talk to and listens. Gives great advice and is ready to do work hard for a positive outcome."

Krysten O'Donnell

"This is one smart and hard-working attorney. He is attentive and he was ready to fight any angle the prosecutors could come up with. His experience in the legal forum is significant and it shows."

Canda Share
Featured Case Results
Only Hire an Attorney Who Gets Results
Murder 1, Jury Trial Not Guilty
Federal Jury Trial - Obstructing Official Proceeding; Destruction of Records Not Guilty
Arson Occupied Dwelling/Bomb Federal Jury Trial Not Guilty
Aggravated (gang) Rape, Jury trial Not

Guilty

Child Rape, Jury Trial Not

Guilty

Perjury, Obstructing Justice, Federal Jury Trial Not Guilty
Forcible Rape, Jury Trial Not Guilty
Trafficking in Cocaine, Jury Trial Not Guilty
Rape Appeal, Supreme Judicial Court Verdict Reversed, Indictment Dismissed
Aggravated Felonious Sex Assault, New Trial Motion Granted, Indictment Dismissed
Murder 1, Jury Trial Hung Jury
Murder 1 , New Trial Motion Granted
Aggravated child rape (age-gap), Jury Trial Hung Jury/Indictments Dismissed
Aggravated child rape (age-gap) Indictments Dismissed
Murder 1 Charges Dismissed
Fraud/False Pretenses, Conflict of Interest, Conspiracy, Jury Trial Hung Jury/Indictments Dismissed
Accessory After the Fact (to Felony), False Statements ( Public Official) Indictments Dismissed
Armed Car-Jacking, carrying dangerous weapon, Larceny of MV Indictments Dismissed
Brad Bailey Is One of the Most Experienced Criminal Defense Firms in Boston Boston's Go-To Law Firm
Impressive Results Across the Nation

Team Approach to Handling Your Case

Experience as a Former Prosecutor

One of The Nation's Top Firms