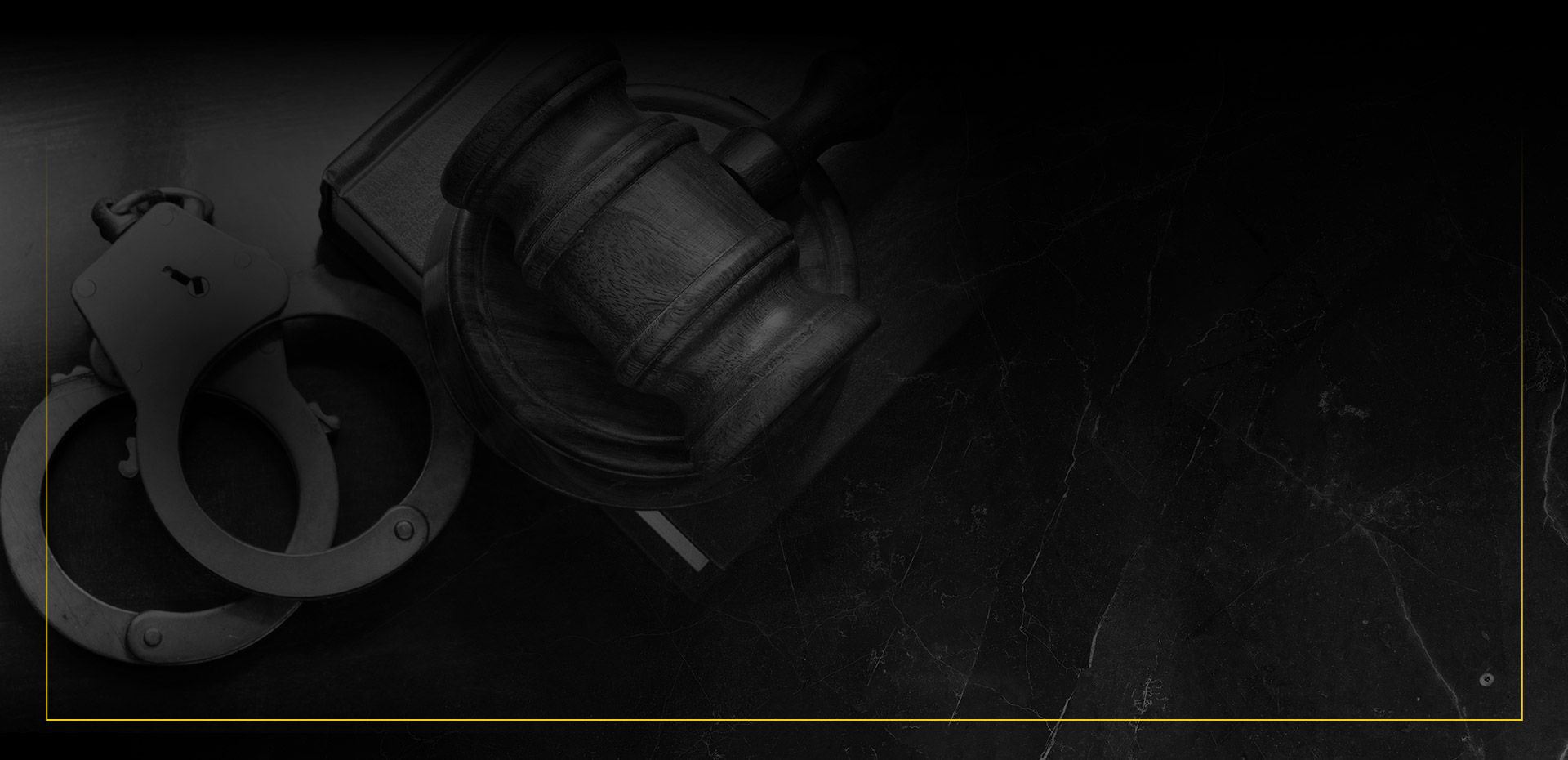 Federal Crimes One of America's Premier State & Federal Lawyers
Free Consultation
See How Our Award-Winning Firm Can Fight for You
Boston Federal Criminal Defense Attorney
Defending Individuals Facing Federal Charges
One misstep in your defense could land you in federal prison for a very long time, ruin you financially, result in loss of property, and destroy your hard-earned reputation. Living in fear will not help your situation. With your freedom, reputation, and welfare on the line, you need a Boston federal criminal defense lawyer with years of experience and the compassion to steer you through this challenging time in your life. At Brad Bailey Law, we have 35+ years of experience in state and federal courts.
For representation in federal court, Brad Bailey's experience is unparalleled, and his results are second to none. He has significant experience handling high stakes and high-profile cases, even proving his ability to defend clients in the national spotlight. He knows how to advocate for clients before a jury and before the media. Discover how our Boston federal defense attorney can help you protect your liberty and future.
---
If you are facing charges at the federal level, discuss the details in a FREE consultation today!
---
Federal Criminal Defense from a Former Prosecutor
According to a Forbes article, "of those [federal criminal cases] that go to trial, over 90% result in convictions." You need the best trial lawyer possible, someone with the know-how, skill, and creativity to craft a compelling defense. Brad Bailey is a seasoned federal trial lawyer with extensive jury trial experience handling virtually every type of criminal charge in federal court, he has conducted 100+ jury trials throughout his more than three decades of unparalleled experience. After graduating from Harvard and UVA School of Law, Brad Bailey eventually became a federal prosecutor—where he never lost a case. With 35+ years' experience in state and federal court as both a former prosecutor and a longtime federal criminal defense attorney, Brad's record of success and achievement is second to none.
History of Success with Federal Crime Defense
In his five (5) decades of practice before the United States District (Federal) Court, former federal prosecutor Brad Bailey has represented clients in all federal courts in Massachusetts, as well as clients facing federal charges in the District of New Hampshire, the Southern, Eastern and Northern Districts of New York; also in federal court in Arkansas, Indiana, Maryland, Virginia, New Jersey, and California. As such, he has defended many dozens of individual cases alleging Mail and Wire fraud, and has also represented persons accused of, inter alia, Mortgage and Bank fraud, Healthcare and Passport Fraud, Tax Fraud and Income Tax evasion, Securities Fraud ("Insider Trading"), Fraud involving email account "Spoofing", Computer Hacking, Money Laundering, Conspiracy and Conspiring against the United States, Obstructing Justice, Perjury, Making False Statements, Aggravated Identity Theft, 2d/Subsequent Offense Child Pornography, Civil Rights Violations, firearms offenses including illegal sale/transfer, Felon in Possession and Armed Career Criminal, Schedule I and II Controlled Substance Offenses in virtually all categories, illegal Steroid Distribution and Drug Diversion, and Marijuana Smuggling.
Racketeering
Mortgage and bank fraud
Healthcare and passport fraud
Tax fraud
Income tax evasion
Securities fraud
Computer hacking / Email Spoofing
Money laundering
Aggravated Identity Theft
Conspiracy
Conspiring against the United States
Possession / Distribution of Controlled Substance
Receiving / Possessing Child Pornography
Obstructing justice
Making false statements / Perjury
Firearms Offenses
Attorney Brad Bailey's Most Distinguishable Federal Cases
Amongst the more than 375 + federal criminal matters he has handled over five different decades is the following list of 100 cases indicative of the unparalleled nature, scope, and breadth of the more noteworthy federal criminal cases ( not including his federal appeals and/or federal habeas corpus petitions) in which Brad represented:
A Massachusetts Department of Probation First Deputy Commissioner accused of racketeering (RICO), and racketeering conspiracy, in a case alleging mail fraud and bribery in connection with suspected false hiring practices
A former Massachusetts State Trooper accused of embezzlement in connection with an alleged scheme to submit fraudulent traffic tickets in order to accrue unearned and unauthorized overtime pay
An aggrieved Canadian businessman in an alleged international kidnapping and murder-for-hire plot targeting a Canadian attorney/fund manager suspected of embezzling personal investments
An ex-Boston Police Officer accused of agreeing, in a reverse FBI sting, to provide police protection for a 500-kilogram cocaine shipment, as well as future heroin shipment(s), purportedly scheduled for delivery in the City of Boston
A RI native and construction company bookkeeper accused of theft in an alleged $6.9M private embezzlement case; the largest private embezzlement prosecuted in USDC Massachusetts
An FL banker/insurance executive accused of wire fraud, money-laundering, and aggravated identity theft in an alleged $15M alleged Ponzi scheme involving investments in NFL, NBA, and MLB player bridge-loans;
A Fortune 500 VP charged with wire fraud, mail fraud, and money laundering in connection with an alleged embezzlement scheme using false invoices and fraudulent vouchers to fund personal travel/entertainment for an exotic dancer(s)
A Pittsburgh woman charged with wire fraud and identity theft for allegedly defrauding advertisers and exhibitors out of thousands of dollars paid in advance of a non-existent (fake) bridal show (in a case colloquially referred to as Bride-scam")
An alleged Sinaloa (Mexico) drug cartel member charged in the District of New Hampshire in connection with a 375-kilogram cocaine seizure in Madrid, Spain and alleged re-distribution plan in NH and elsewhere in the U.S
A Massachusetts-based electronics component exporter accused of violating U.S. Export Laws, Conspiracy to defraud the United States and to Obstruct Justice, and Smuggling in connection with an alleged scheme to export toggle switches, without an export license, to a prohibited person/entity in Syria
A former MA RMV clerk charged in connection with wire fraud in an alleged scheme to create and issue false driver's licenses and identification documents to undocumented, non-resident persons;
A Police Officer accused of lying under oath and receiving payments in exchange for allegedly tipping-off members of a Southeastern MA criminal organization about police raids, search warrants, and on-going police investigations;
A Cape Cod man charged with receiving/possessing more than 1M images of alleged child pornography;
An employee at a Taiwanese Semi-conductor Company accused of providing material non-public information about silicon wafer sales to technology stocks hedge-fund;
A Westford, MA real estate developer charged with arson and possession/use of the incendiary device (bomb) in connection with an alleged attempt to burn an occupied dwelling;
A Saudi Arabian Princess accused in an alleged slavery/peonage scheme to employ/detain housekeeper against her will;
An alleged MS-13 Gang Member facing racketeering (RICO) charges;
A Chelmsford, MA man charged with extortion in alleged "eco-terrorism" plot for allegedly demanding thousands of dollars to stop cutting Comcast and Verizon communications cables in Marlboro, MA;
A Maryland-based Tech Company Shareholder and Consultant accused of wire and mail fraud in connection with an FBI reverse sting involving alleged kickbacks to a "sham" consulting company investing in low-performing Microcap ("penny stock") companies;
A Texas man accused of fraud and false statements for allegedly inventing a false personal narrative/history to obtain several hundred thousand dollars in federal educational student loans to fund Tufts Dental School tuition;
A former Navy Corpsman charged with healthcare fraud and aggravated identity theft in connection with an alleged scheme to defraud Medicare by submitting $1.4M in false insurance billing claims for durable medical devices that were not needed, not delivered, and/or fraudulently prescribed;
A Dorchester, MA man accused of operating the Northeast's largest oxycodone distribution network under the Drug Kingpin (Continuing Criminal Enterprise) Statute;
A Chelmsford software engineer accused in trade secrets and false statements case involving alleged theft of microchip manufacture and design plan(s) valued at $400M from a former employer, Intel Corp;
An alleged 18th Street Gang Associate accused of illegal firearms sales;
A cable sports channel web designer charged with an enticing minor child to engage in sexual activity;
A Colombian accountant accused in multinational drug distribution and money laundering conspiracy;
An owner of offshore foreign exchange currency trading company accused of wire and mail fraud in an alleged $3.1M fraudulent investments scheme.
A New Jersey firefighter accused of conspiracy to distribute, and distribution of, heroin;
A former investment company bookkeeper charged with conspiracy to distribute and distribution of liquid methamphetamine;
A real estate developer accused of $2.3 billing/requisition fraud, and making false claims, in connection with the low-income housing projects.
A woman accused of running a $14M online marijuana delivery service
A Bureau of Prisons Superior Officer accused of Obstructing an Official Proceeding and Falsifying Records.
A DOD/Army Contractor Accused of Stealing Government Funds.
A Quincy woman and manual labor temporary staffing company owner/CEO charged with Mail Fraud, Money Laundering, filing False Income Tax Returns, and Conspiring to Defraud the USA for allegedly underreporting ( and failing to pay) $30M in payroll taxes for wages allegedly paid "under-the-table" to temporary factory workers.
A Boston-man accused of Possessing Stolen Firearms in Furtherance of Drug Trafficking.
A Maine man charged with Distributing Child Pornography ( 2d offense) and Failing to Register.
A licensed firearms dealer charged with Receiving and Possessing Unregistered Firearms and National Firearms Act (NFA) violations.
A Fund Manager and Retail Broker accused of securities fraud for an alleged scheme involving Market-timed and Late (after-close) Trading.
A Greater Boston resident charged criminally with Civil Rights violations for vandalizing a Subsidized- Housing neighbor's personal property.
A Vietnamese citizen accused of multiple Oxycodone sales/distribution at area nightclubs.
A foreign exchange student charged with conspiring with others in an alleged international-scheme to sell stolen computer- products and credit card information via the Dark Web.
A Southeastern MA realtor accused of Mortgage Fraud.
A Northeast-Corridor truck driver charged with Cocaine Smuggling/Distribution and Conspiracy in the Eastern- District of Maryland.
A local college student accused of Wire-fraud and Aggravated Identity Theft in connection with an alleged International Conspiracy to pay surrogates to sit for graduate entrance exams (GMATs).
A Visiting Nurse charged with Medicare and Billing Fraud.
A Green-card holder accused of Immigration and Passport Fraud.
A NY man charged with [elder] Fraud, Interstate Transportation (and Concealment) of Stolen Property, and Income Tax Evasion.
A Southeastern MA man accused of Conspiracy to Distribute and Distribution of Fentanyl and Cocaine.
A Malden Man accused of Use of Interstate Facilities in Commission of Murder for Hire.
A Massachusetts resident charged with alleged $100M Home Health Care Fraud and Money Laundering.
A Boston Police officer charged with Overtime Fraud/Embezzlement.
A local restaurant owner charged with PPP Fraud and Money Laundering.
An alleged Gang Leader charged with drug and firearms offenses.
A doctor charged with International Money Laundering, Misbranding/Illegal Importation of Drugs, and Health Care Fraud.
A Broker-Dealer/ Wealth Management Professional charged with Wire Fraud, Aggravated Identity Theft, and Investment Advisor Fraud.
A Southeastern MA Properties Manager charged with Bribery and Extortion.
An Eastern MA resident charged with Possessing Child Pornography as a Subsequent Offender.
A Florida Realtor charged with Money Laundering and Conspiracy to Launder Monetary Instruments.
A food services delivery-driver charged with PPP ( WIRE) Fraud, False Representation of Social Security Number, and Aggravated Identity Theft.
A MA flooring company bookkeeper charged with Bank Fraud, Wire Fraud, Aggravated Identity Theft , and Filing False Tax Returns.
A NY man charged with Conspiracy to Distribute 10 kilograms (or more) of Cocaine.
A Delaware-based import/export company alleged to have sold Plutonium to prohibited countries.
A Cameroonian national charged with International Money Laundering, Avoiding Bank Reporting (via structuring), Money Laundering through concealment, and False Statements in connection with an international email "spoofing"/hacking scheme.
An Elderly Housing Property Manager charged with Conspiracy to Launder Monetary Instruments and Money Laundering for participating in an international money laundering scheme involving ATM skimming/fraud as the alleged specified unlawful activity (SUA).
A Lawrence man charged with multiple undercover Fentanyl sales to a federal agent.
A federal corrections officer accused of Bank and Wire fraud, Bank False Statements, Illegal Gratuities, and Federal Tax Evasion.
A Westford man charged with Conspiracy, Mail Fraud, and Federal Income Tax Evasion in connection with the theft and sale of fiber optic materials allegedly stolen from his former telecommunication company employer.
A Career Drug Offender charged with Conspiracy to possess heroin and fentanyl with intent to distribute.
A Massachusetts CPA and unregistered investment advisor charged with 17 counts of wire and securities fraud connection with a fraudulent real estate investment scheme and the misappropriation of more than $1.7M in client funds for his own personal use.
A female Dominican National charged with Possession with Intent to Distribute and Distribution of Fentanyl, Heroin, and Cocaine, as well as Conspiracy to Launder Money in connection with her alleged leadership/management of a Merrimack Valley Drug Trafficking Organization (DTO).
A California man charged with Conspiracy and multiple counts of Wire Fraud in connection with a fraudulent scheme to misappropriate $2.8M for his own personal use by enticing prospective borrowers to transfer funds into a purported financing company.
A local Landscaping Company owner accused of Federal Income Tax Evasion.
A Florida financial advisor at a major brokerage firm charged with Securities Fraud and Tax Evasion for fraudulently transferring funds out of a Family Trust for which he served as Fiduciary into separate accounts under his control from which he withdrew funds and principal for his own private use.
A Brazilian National charged with Bank Fraud/False Statements and being an Unlawful Alien in Possession of a Firearm.
A Boston man charged with Conspiracy to Commit Sex Trafficking, Sex Trafficking of a Minor by force/coercion, and Transportation of a Minor for Sexual Activity.
A Bank Officer and Board Member at the Boston branch of a foreign national bank charged with Bank Fraud for allegedly securing a loan in a bank customer's name without the customer's knowledge or authorization and depositing it into an account opened in his own brother's name, allegedly using forged signatures and false witness verification(s).
A Dorchester resident facing strict mandatory minimum sentencing enhancements after being charged with Possessing with Intent to Distribute and Distributing more than 28 grams of Cocaine Base ("crack cocaine").
A Lowell area resident and college student charged with Coercion and Enticement in the Eastern District of NY for using a computer (in interstate commerce) and traveling from MA to NY for alleged purposes of inducing an underage person to engage in unlawful sexual activity.
A Georgia man charged with Mail Fraud in connection with an alleged fraudulent scheme to entice investors to purchase "certificates" in an alleged a non-existent/fake fund with false promises of high rate(s) of return-on-investment.
A NH man charged in the District of MA for straw firearm(s) purchases.
An Arizona graphic T-shirt designer charged with Conspiracy to Distribute more than 1,000 Kilograms of Marijuana in Everett, Chelsea, Fall River, Westport, and elsewhere in the District of MA, as well as in the Districts of Rhode Island, Arizona, and the Northern District of Illinois.
A Dorchester man charged as an Armed Career Criminal (ACC) under 18 USC §§ 924 (e) and (g).
A Boston man charged with Conspiracy to Distribute more than 50 grams of Methamphetamine and multiple counts alleging distribution of methamphetamine in connection with controlled drug buys overseen by the DEA, to whom he purportedly claimed to be "the biggest Meth dealer in Boston".
A ME resident charged in the District of NH with Conspiracy to Commit Drug Offenses under Title 21, being a Felon in Possession of six (6) Firearms under 18 USC § 922(G)(3), being a Drug User in Possession of a Firearm, and Possessing Means of Identification of Another Person with Intent to Commit Unlawful Activity under 18 USC 1028 (a)(7).
A former Division I college-basketball prospect designated a Federal Career Offender ("CO") pursuant to USSG § 4B1.1 (b) pertaining to charges alleging Possession of Heroin with Intent to Distribute and Distributing Heroin in connection with multiple hand-to-hand controlled substance sales to undercover agent(s) with the Northshore Gang Task Force.
A Boston man charged with Conspiracy to commit Bank Fraud, Bank Fraud, and Aggravated ID Theft for allegedly conspiring to impersonate commercial account holders in NJ and MA with accounts at a federally insured bank in Boston by allegedly using counterfeit means of ID and stolen signatures to make, or attempt to make, unauthorized withdrawals and wire transfers from high-value corporate accounts.
A MA man charged with multiple counts of Theft of Firearm(s) under 18 USC § 924 (1) and Possession of Stolen Firearms under 18 USC §§ 922 (j) and 924 (a) (2).
A Boston used auto-parts dealer charged with Conspiring with seven (7) other members of his alleged Drug Trafficking organization ("DTO") To Possess with Intent to Distribute and to Distribute more than 5 kilograms of cocaine and more than 28 grams of cocaine base ("crack cocaine").
A Metro-West man charged with Wire Fraud, Money Laundering, Obtaining Controlled Substances by Fraud, and Making False Statement(s).
A New Jersey resident under federal investigation for Money laundering and [organized crime] Illegal Gambling violations under 18 USC § 1955.
A New Bedford man charged with Conspiracy to Distribute and Distributing quantities of cocaine in locales throughout Southeastern MA and in the District of Rhode Island.
A Greater Boston area woman investigated by the DOJ and IRS Criminal Investigations Division (CID) for allegedly hiding monetary proceeds from her convicted bookmaker husband's alleged illegal bookmaking and loansharking activity in foreign bank accounts to allegedly evade court-ordered forfeiture.
A Lynn man charged with Conspiracy to Commit Bank Fraud and Aiding and Abetting Aggravated Identity Theft by allegedly using false means of identification and inside-bank teller assistance to fraudulently withdraw $640,000 from bank customers' bank accounts.
A Brockton resident charged with being a Felon in Possession of a Firearm and Possession of Ammunition under 18 USC 922(g) (1), who was facing improper sentencing enhancements because of erroneous inclusion of certain juvenile offenses in guidelines calculations.
A Lexington therapeutics company executive under investigation for suspected Conspiracy to Commit Securities Fraud and Securities Fraud/Insider Trading.
A licensed doctor and Chief Executive Officer of a Malden MA based spinal device manufacturing company under years- long investigation by the FBI and the Office of the Inspector General (IGO) for suspicion of conspiracy to violate and violating the anti-kickback statute, as well as suspicion of money laundering, by allegedly paying bribes in the form of purported "sham" consulting fees for supposed product evaluations that were instead alleged monetary kickbacks to surgeons in exchange for using the company's products.
A real estate investor/restaurant owner under federal investigation for participating in an alleged $15M Bank and Mortgage Fraud Scheme involving allegedly false fabricated statements, stolen identities/forgery, and income tax evasion.
An U.S. Postmaster General facing public corruption charges in the District of Connecticut alleging Wire and Honest Services Fraud.
A Lynn area resident indicted for distributing large scale quantities of suspected crack cocaine, alleged counterfeit oxycodone pills containing methamphetamine and alleged fentanyl powder, and counterfeit Adderall pills also allegedly containing methamphetamine and fentanyl, on behalf of a purported Northshore based Drug Trafficking Organization (DTO).
100. A local Police Department Detective Sergeant charged in the District of Massachusetts with Wire Fraud
Begin Building a Strong Defense
You should not face federal charges on your own. As a high-profile lawyer, Brad Bailey has the reputation, skill, and resources to handle federal cases. His experience handling more than 300 separate cases in federal court makes him the ideal federal defense attorney.
---
Call (617) 500-0252 or email us now to learn how our powerhouse advocate can defend you.
---
Related Reading
Continue Reading
Read Less
Cases We Handle
A Proven Winner in the Courtroom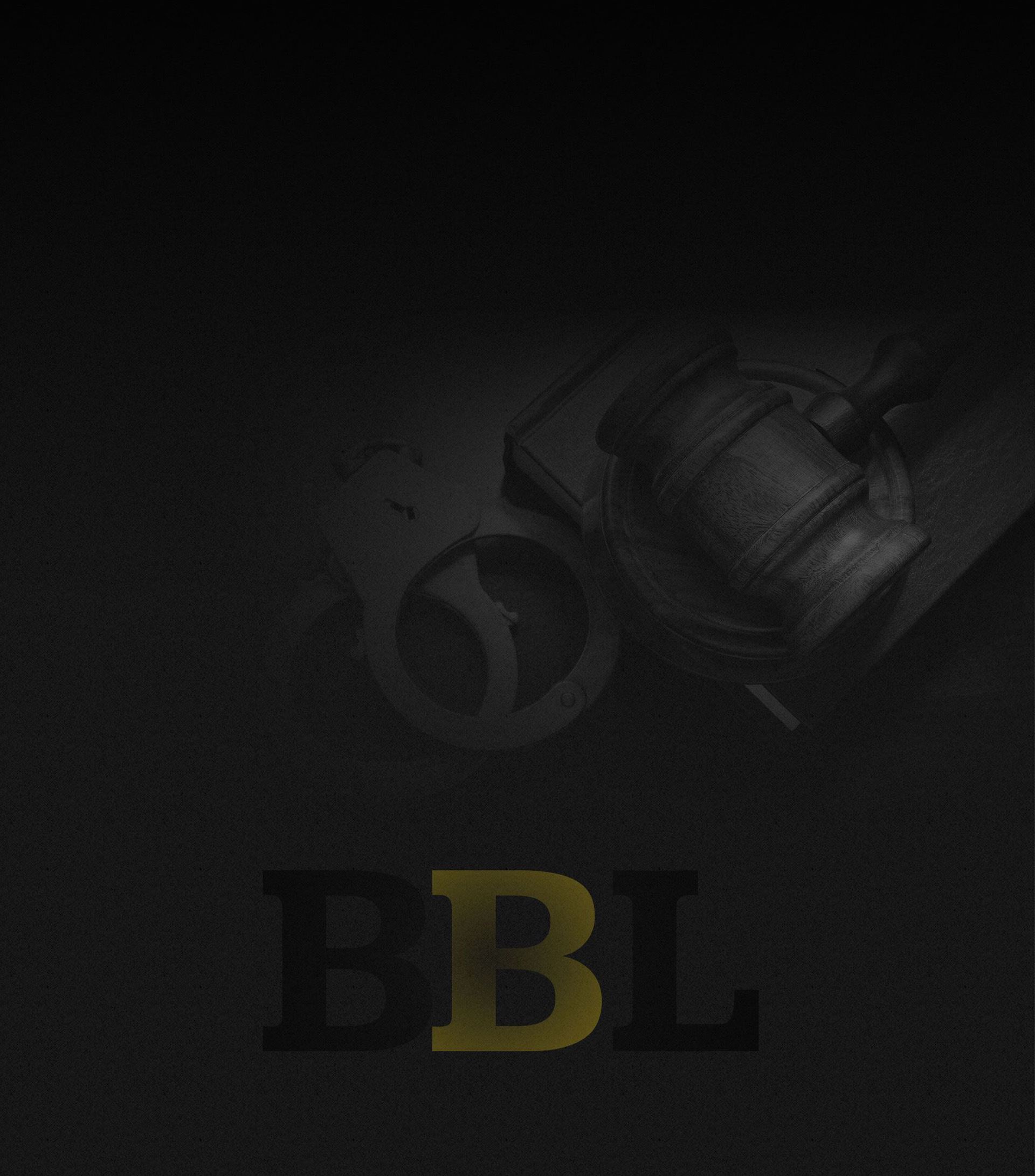 Brad Bailey Is One of the Most Experienced Criminal Defense Firms in Boston Boston's Go-To Law Firm
Impressive Results Across the Nation

Team Approach to Handling Your Case

Experience as a Former Prosecutor

One of The Nation's Top Firms
Read How We Helped People in Your Shoes
The Right Choice for Your Case
"We cannot recommend Brad Bailey more highly to anyone facing criminal charges in any court at any level."

Anonymous

"Brad Bailey is one of the best attorneys I've had. He's easy to talk to and listens. Gives great advice and is ready to do work hard for a positive outcome."

Krysten O'Donnell

"This is one smart and hard-working attorney. He is attentive and he was ready to fight any angle the prosecutors could come up with. His experience in the legal forum is significant and it shows."

Canda Share