Brad Bailey
Boston's Go-To Criminal Defense Law Firm
Meet Attorney Brad Bailey
Boston's Toughest Criminal Defense Lawyer.

If you are facing serious criminal charges in Massachusetts and the greater New England area, Boston criminal defense attorney Brad Bailey should be your first choice of representation and defense. Having worked for over a decade as highly successful state prosecutor in both NY and MA, and as a federal prosecutor in MA (as well as formerly serving as a County Sheriff), Brad uses his extensive experience and knowledge of law enforcement and criminal prosecutions to provide unparalleled criminal defense for his clients in state and federal courts.
Born and raised in Massachusetts, Brad has been happily married for over 35 years. He is the father of four adult children, and is a grandfather. A college athlete at Harvard himself, Brad was proud to see each of his children attain athletic success at the high school and collegiate levels, and he is well-versed in MIAA rules and regulations, as well as governing codes of discipline of high school and collegiate athletics. Brad is an avid fan of all of Boston's professional sports teams, and is active in his local community.
Contact Brad Bailey Law today for your initial consultation.
Experience
Admitted to practice in Massachusetts, New Hampshire, and New York, in both state and federal courts, Brad has extensive credentials, knowledge, skills, and experience, making him the go-to attorney for those facing serious criminal charges. Brad Bailey's abilities have not gone unnoticed, and he has been once again named as a New England and Massachusetts Super Lawyer for 2017.
New York County (Manhattan) District Attorney's Office
Brad started his legal career at the largest and busiest D.A.'s Office in the country, where he was tasked with the prosecution of some of the most serious felonies in New York, including armed robberies, burglaries, attempted murders, felony weapons charges, and felonious charges. Out of the thousands of cases he personally handled during his tenure, 94% of them were ruled a success in his favor.
Middlesex County (MA) District Attorney's Office
Assistant District Attorney in MA's largest county, Brad Bailey was Senior Trial Attorney assigned to Superior Court cases in both Cambridge and Lowell. As Senior Felony Assistant, Brad prosecuted the Office's most serious cases including murders, rapes, attempted murders, armed robberies, child sexual assaults, and cocaine & heroin trafficking. During this time he took 26 felony cases to trial in less than 2 years, losing only twice, and achieving a 92% conviction rate.
United States Attorney's Office – District of Massachusetts (Boston)
At the United States Attorney's Office for the District of Massachusetts in Boston, Brad worked with the Organized Crime Task Force and the Drug Task Force (OCDETF). He prosecuted the notorious Patriaca Crime Family members, street level soldiers and capos, and major crime family underbosses. He also prosecuted local, regional, national, and international drug operations, including Colombian and Dominican cartels, and Syrian and Lebanese traffickers; his work busted, what was at the time, the largest marijuana smuggling ring in New England history. He was assigned to prosecution efforts, overseeing wiretap operations, uncovering drug trafficking rings, and more. By the end of his career there, he has lost zero cases and achieved the highest Office's rank of "Outstanding Prosecutor".
Middlesex County Sheriff's Office
From 1995 to 1996, Attorney Bailey accepted the role of Sheriff for the largest county in MA, a position of official duty that few other lawyers have ever had the chance of holding. He oversaw a staff of more than 750 county employees and help with the oversight of thousands of detention facility inmates in Cambridge, Framingham and Billerica. Responsible for courthouse security and the service of civil process throughout Middlesex County, Brad instituted a number of correctional activities for inmates that are widely in use today. He was honored by the Greater Boston Jayceesas as one of 1996's "Ten Outstanding Young Leaders."
Private Practice – Criminal Defense
Before founding Brad Bailey Law, P.C., Brad was a partner at several prominent Boston law firms. Since 1999, he has focused exclusively on defending clients accused of all manner of state and federal crimes ranging from murder, rape, robbery, home invasion, larceny, theft/embezzlement, white collar offenses, fraud, public corruption, narcotics distribution/trafficking, arson, racketeering, child sexual assault, child pornography, felony assault, DUI, and all other types of crimes and charges.
Education
Received his Bachelor's degree from Harvard, graduating cum laude, in 1980
Received his law degree from the University of Virginia School of Law in 1983
UVA Law is widely recognized as one of America's premier (Top 10) law schools
State Courts Admissions
New York (1984) – all state trial and appellate courts
Massachusetts (1987) – all state trial and appellate courts
New Hampshire (2016) – all state trial and appellate courts
Federal Courts Admissions
United States District Court for the District of Massachusetts (1991)
United States District Court for the Southern District of New York (2011)
United States District Court for the Eastern District of New York (2012)
United States District Court for the District of New Hampshire (2016)
United States Court of Appeals for the First Circuit (2003)
Pro Hac Vice
Brad has also represented clients in the following jurisdictions on a pro hac vice basis:
Arizona
California
Connecticut
Maine
Maryland
New Jersey
Virginia
Wisconsin
CJA/CPCS
Committed to the ideal and practice of equal justice for all, Brad regularly represents indigent clients accused of serious felonies in both state and federal courts through his appointment to the select CJA and CPCS panels.
As a three term member of the Criminal Justice Act (CJA) panel, Brad has defended numerous indigent individuals accused of crimes in federal court.
As a member of the Committee for Public Counsel Services (CPCS) panel, Brad represents indigent defendants charged in MA with Murder.
Affiliations
Massachusetts Bar Association
New Hampshire Bar Association
Brad Bailey – Your Boston Criminal Defense Attorney for High-Profile Cases
If you are being charged with criminal accusations that will catch media attention across the country and perhaps across borders, you need to protect your rights with a highly-experienced Boston criminal defense lawyer like Brad Bailey. The pressure of the situation, exaggerated further by the eyes of the world, never cracks Attorney Bailey, and in many ways it motivates him to do even better.
Contact our firm today to learn more about all we can do for you in your high-profile case.
Noteworthy Trials Throughout His Career
Brad Bailey, Expert in Boston Marathon Bombing Trial
Attorney Bailey was featured as a legal expert on both CNN and NPR during the full course of the Boston Marathon Bombing Trial. Due to the sensitive nature of the bombing attacks that claimed the lives of 3 and injured 264 more, the media needed a trustworthy source who would act with professionalism and provided unrivaled insight to the criminal defense procedures.
Defending Clark Rockefeller
A mysterious individual who went by the name of "Clark Rockefeller" captured natural attention after he had been accused of kidnapping his daughter, murdering an acquaintance, and had his past, which may or may not have been entirely fabricated, exposed to the public before and during his trials. Attorney Bailey did not back down from the complications and difficulty of the case, earning his law firm fame for crafting such well-executed legal strategies.
Defending Sheila LaBarre
In 2008, Mr. Bailey defended another high profile murder case in NH v. Sheila Labbarre. Labbarre was accused of interrogating, abusing, murdering, and disposing of the remains of two men with whom she had been romantically involved. In response to double homicide charges, Bailey retained two experienced forensic psychiatrists and pursued an insanity defense before a jury in Rockingham County Superior Court. The investigation and trial were also the subject of several subsequently published books and also profiled on television.
Timothy Cahill Trial
Timothy Cahill was in the center of an alleged public corruption trial after airing television ads to promote the State Lottery while the Massachusetts Gubernatorial campaign was ongoing. Attorney Bailey was able to end the case with all criminal charges dismissed with no option of retrial.
MA Probation Racketeering Trial
Represented 1st Deputy to commissioner of Probation in federal reacketeering. (RICO) Jury trial against commissioner and two top deputies alleging mail fraud, job rigging, and bribery. Argued for acquittal on sufficiency of evidence grounds and particupated in successful reversal of verdict on same grounds on Appeal.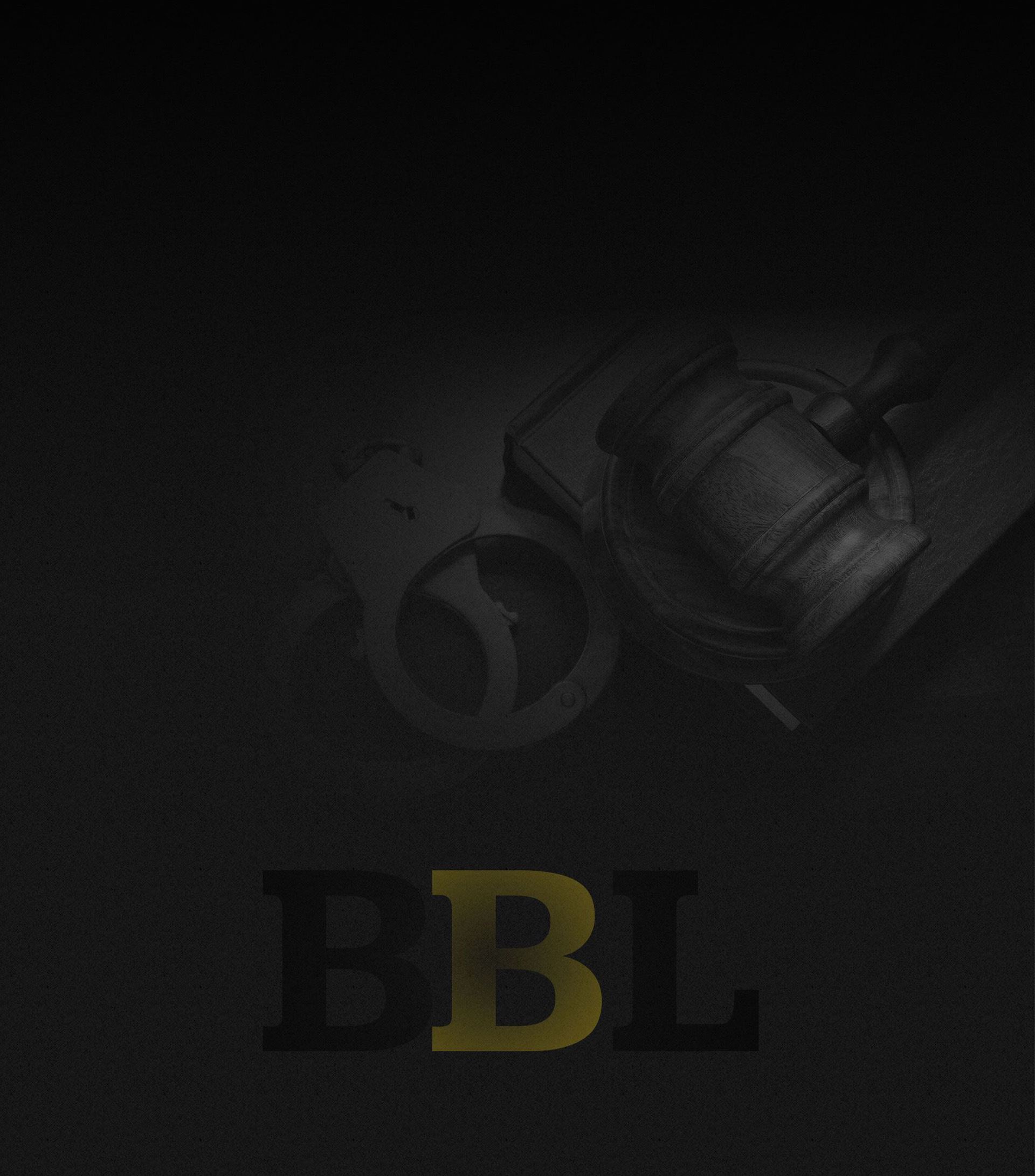 Read How We Helped People in Your Shoes
The Right Choice for Your Case
"We cannot recommend Brad Bailey more highly to anyone facing criminal charges in any court at any level."

Anonymous

"Brad Bailey is one of the best attorneys I've had. He's easy to talk to and listens. Gives great advice and is ready to do work hard for a positive outcome."

Krysten O'Donnell

"This is one smart and hard-working attorney. He is attentive and he was ready to fight any angle the prosecutors could come up with. His experience in the legal forum is significant and it shows."

Canda Share
Hire a Boston Criminal Defense Attorney Who Gets Results
Not Guilty Verdicts & Dismissals in Cases Across America
Murder 1, Jury Trial Not Guilty
Federal Jury Trial - Obstructing Official Proceeding; Destruction of Records Not Guilty
Arson Occupied Dwelling/Bomb Federal Jury Trial Not Guilty
Aggravated (gang) Rape, Jury trial Not

Guilty

Child Rape, Jury Trial Not

Guilty

Perjury, Obstructing Justice, Federal Jury Trial Not Guilty
Forcible Rape, Jury Trial Not Guilty
Trafficking in Cocaine, Jury Trial Not Guilty
Rape Appeal, Supreme Judicial Court Verdict Reversed, Indictment Dismissed
Aggravated Felonious Sex Assault, New Trial Motion Granted, Indictment Dismissed
Murder 1, Jury Trial Hung Jury
Murder 1 , New Trial Motion Granted
Aggravated child rape (age-gap), Jury Trial Hung Jury/Indictments Dismissed
Aggravated child rape (age-gap) Indictments Dismissed
Murder 1 Charges Dismissed
Fraud/False Pretenses, Conflict of Interest, Conspiracy, Jury Trial Hung Jury/Indictments Dismissed
Accessory After the Fact (to Felony), False Statements ( Public Official) Indictments Dismissed
Armed Car-Jacking, carrying dangerous weapon, Larceny of MV Indictments Dismissed
Impressive Results Across the Nation

Team Approach to Handling Your Case

Experience as a Former Prosecutor

One of The Nation's Top Firms